The Jeff Beck group was supposed to perform, but strangely split up the band on the festival's eve.On the posters, however, the Jeff Beck group was alive and kicking, but not for long. The crowd was befuddled at why the "truth" hadn't broke, but all things come to pass, (George Harrison!).
The Jeff Beck group, a sort of variation of Ten Years After, and Led Zepplin (Jimmy Page shared the stage with Jeff.) was popular in the diverse music circles of the late sixties. And like all weird fads, their music went a little weird. Their big hit was a variation of composer Maurice Ravel's Bolero, a 1920's symphonic composition, but this time with Jimmy Page's chunks of twelve string, Keith Moon's screaming, Nicky Hopkins' piano stomps, and of course, Jeff Beck going loony tunes.
And by the way, a bolero is a formal Spanish couple dance.
Without a bolero or three, Woodstock would have been, well..... the Woodstock it was.
Gallery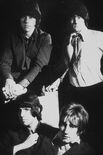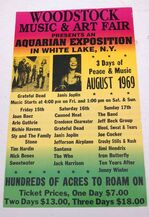 Ad blocker interference detected!
Wikia is a free-to-use site that makes money from advertising. We have a modified experience for viewers using ad blockers

Wikia is not accessible if you've made further modifications. Remove the custom ad blocker rule(s) and the page will load as expected.